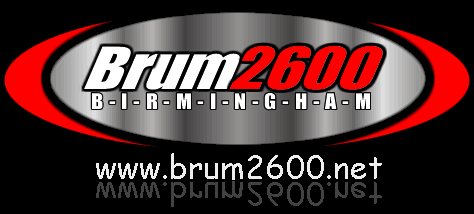 Nov05 Meeting Report.
Brum2600 Nov 2005.Remember, remember the fifth of November.Long associated with anti establishment types the 5th of November seemed the ideal time for Brum2600 to assemble and that we did.Starting the evening in the usual Hogshead which was unusually busy we availed ourselves of the nice beer and special offers and settled in.In attendance:L-s-L
Binary Sheep
Sneaky Russian
AIE
Savvy
Phased
Godless HeathenNice to see some new faces, apologies from the absent regulars, they where to busy getting drunk and/or burning things. The beer flowed and this was a very social meet with huge ranges of topics.Of note was a discussion of UPNP and a rather nice demo involving a battery powered router!! and a lappy.Bittorrent reared its ugly head - leading me to quote a long absent member (fizzy) who I see on the bus..."Just download porn" (me on how to avoid copyright police)
"Yeah but if you *do* get done imaging going to court and hearing.... the defendant downloaded Barely legal numbers 1 to 38"Much discussion of jobs and why the terms of our employment are shit (by and large) and our employers should pay us more for our "rad" unix/linux/coding skillz.Despite settling in the Hogs, the entertainment for the evening left a lot to be desired and we soon gave up trying to shout over middle of the road warbling and moved up the road to the old joint stock.One of my fav haunts in brum, the joint stock is a nice chilled pub (beer not too cheap tho) and we soon settled in again and passed the evening in many random discussions.Way passed closing some departed for their beds, others kept on drinking, all in all a great meet very much needed on a grey cold winters evening in Brum.Quotes."I moved out last year. All of my neighbours have probably been raided.""I will pay you cash if you don't tell anyone it was me"Peace L-s-L
Images.