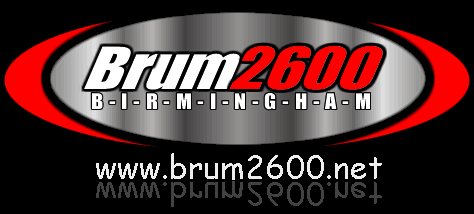 Jun02 Meeting Report.
Brum2600 Jun 2002The evening began, as so many before it have, with me standing all alone by the silver man at snowhill station about 10 minutes early. I amused myself briefly by reading a leaflet published by Centro (the West Mids transport people) about their CCTV surveillance and how it is implemented under the data protection act. Big respect for Centro for publishing this, if more companies made people aware of the fact they have a ethical policy regarding CCTV and provided them with information as to how data held may be claimed then the surveillance state of this country would be a little less extreme.Eventually however a few others appeared, and after a few mobile calls we all meet up in the Darwin pub. We've all tired of Dot Com since it no longer has any drink or bandwidth offers and the Drum n Bass in there makes your ears bleed. Present this month were the following...Me (L-s-L)
Re-LoaD
Tiger
Al De Large
Bracket
SavvyAs you can see there was a few absentees!! Fizzy!!! Bambam sent me a text before the meet giving his excuses it went thusly..."Sorry had exam and am now cained. I love you all. I hope you know that. Also i am on crutches. I fucked my leg. XX"Hmmm so an injury and an excessive consumption of illegal herbage, good enough. No excuse from fizzy!!!!Due to the attendees obsession with the subject Cyber D was the primary topic of the evening.
Alex had brought along a soft glittery dildo which was to be phase 1 in the project which has been christened "Open Dildo. Cyber Dildonics the GNU generation." The software for controlling the parallel port has been written (by moi) and the electronics development is underway. Also some experimentation has gone into SMS Cyber d. Thanks to Agent for carrying out this vital research.The appearance of Al's 8 inches was cause for much amusement. See pics and quotes.
We had a bit of a poke around (so to speak) with the dildo which we managed to get working by powering it from a Nokia Phone battery, and a bit of a discussion as to how it could be controlled from the parallel port.The rest of the evening passed in a sort of haze of alcohol and conversations ranging from ARM shellcode. A certain telcos internal documentation, since forwarded to the Daily Mirror, and of course Cyber d.At this stage we'd like to thank the Darwin pub for been such cool hosts, the barman Gary and barmaid were wonderful and took requests for strange drink mixes in their stride.The evening ended with me staggering off to find my house and most of the others staggering off to find curry. Next meet is on July 6th and hopefully a few more regulars will be putting in an appearance. Fizzy!!!Right now for the quotes. Many thanks to Al for providing so many."Grab it with both hands" --Al on Cyber D"I'm bigger than that" --Al"No your not. Ive seen you" --Re-Load (The mind boggles)"I kinda sliced it open, but i liked it" --Al (on dismantling the dildo)"Its not for me, its for a project." -- A shit faced Al De Large to the Ann Summers sales staff."If you fancy rambling on, just ask bambam" --Savvy"I could be a women in spirit" --Bracket"You can get your finger all the way up there" --Al"Try your tung" --Tyger"It really got me going" --Guess who!!"It seems a bit soft" --MeRight thats it.....L-s-L
Images.