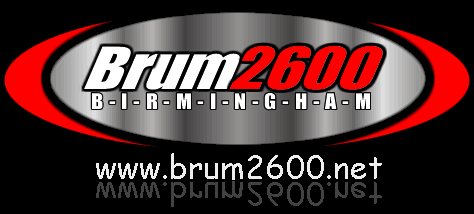 Jan06 Meeting Report.
Happy New Year. Brum2600 Jan 2006.In attendance...Nan0
AIE
Bambam - Briefly
Guru
Hans
Savvy
Reload
Myth
Teh Bald - Better know as Ade Bradshaw from LugRadio.org
Sneaky Russian
Phased
Binary Sheep
A Guy - Sorry didn't get your name!After freezing our **** at snowhill station we moved on to the 'Joint Stock' pub, which apparently is where we meet now, since I introduced everyone to it back in Nov. I'm sort of regretting it now, as my favorite pub is now overrun with Brum2600 people and Ill have to find somewhere else to bring my SO.......Anyway, after pushing three tables together and taking over the corner nearest the ladies loos we all sort of split up into 'younger end' and 'older end' the divide came apparent when Reload passed around a very old PC book and half the people there were quite a lot younger than the book (myself included). My end of the table quickly got some drinks in and set about devising methods of "traffic hacking". As I'm sure everyone is aware Brum is a bloody nightmare to drive round and the rest of the UK isn't much better, what with endless speed cams and the new telescreens ----- sorry number plate recognition cameras driving is ceasing to be nearly as much fun. Under review was traffic lights and the methods behind them, fucking with speed cameras (with high explosives preferably) and defeating number plate recognition and other tools of this Orwellian government. A number of people where remarkable well informed and much hilarity ensued when discussing certain things.....This moved on to cars where we had a 'my penis is bigger than yours discussion' about who drives what.A favored topic of all the group is just how bad IT security is in this country. It was expressed time and time again just how amazed some people where that their companies/orgs infrastructure wasn't hacked more often. I can only assume the script kiddies have all discovered bittorrent or something.Lots of other stuff came up but I couldn't possible list it all. Overall a fantastic night with a good attendance.See you all next month.Peace L-s-L
Quotes of the night: -Apologies for the misogynistic tone of these, I assure the viewing public Brum2600 is an equal opportunity piss taker."Explorer is .....gay!" It should be noted that this quote was used in a presentation for a respected company."Who's the bride..... so we can fuck her" "Captain Crunch blew my whistle" - This has been on before, buts its so good we felt it should be repeated"She was *DIRTY*.... but it was worth it" "Before she wakes up you have to rub her nipple""Id really like to tell my boss to go fuck himself" - Wouldn't we all!
Images.