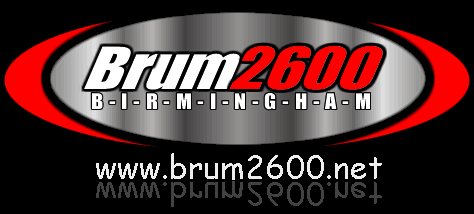 Feb06 Meeting Report.
Brum2600 4th Feb 2006.In attendance at some point:L-s-L
Re-Load
Myth
Savvy
Zipser
Sneaky Russian
Sparks
Phased
AIE
Binary Sheep
A.Newbie :-)
Uniquorn
-Q
T.C.D.W.I.T.W (Lily)
Righto first off Ive got to admit I wrote very little down and spend most of the night chatting about life in general and drinking beer so only have a hazy memory about what "technical" topics where discussed.I know Linux Live CDs got a mention. A few people inquiring about the Brumix Live CD and the development done by L-s-L for the base Kadischi project and other Fedora stuff. Other far more polished alternatives exist, such as the wonderful Auditor found
Auditor
.Radio, both traditional and more recent uses such as Bluetooth and WiFi got a few mentions - I think at least one person was building an antenna of some description.Freedom of Data (Or abusing the Data Protection Act), a couple of people in attendance have access to scarily large datasets with no apparent safeguards. This lead onto getting security clearance or not.The Brum2600 website came up. We are apparently top of Google and MSN rankings for the search string "2600 projects". Very nice, but I'd like some more actual projects to post - so please, any member who wants a little area for a project let me know.The night ended with Zipser arguing with the door staff over drink up time and the manner in which they where encouraging us to leave - I know I shouldn't have got him that second cider :-)) .Quotes:"Brazil is ....... BIG""Reload always seems to scare me""Its a Joke""I'm not talking to you anymore mate." The very large barman to Zipser.See you all next month.PeaceL-s-L
Images.